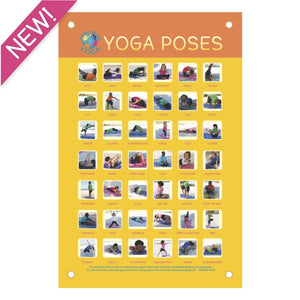 Kids Yoga Poses Poster | Kids Yoga | Educational Material | Printable
Perfect for maintaining a children's yoga practice. You may have the PDF printed at a local printer in any material you prefer.
The PDF image is Copyright © 2017 Kidding Around Yoga. All rights reserved. The image is the property of Kidding Around Yoga and is protected by U.S. and international copyright laws.
The PDF is for your personal use only. Upon purchase, you agree to never share the file with others, nor print the file to give to others. If copyright infringement is detected, Kidding Around Yoga has many options to aggressively protect our information. BE KIND. DON'T SHARE. DON'T COPY.
Kidding Around Yoga Poses Poster file to print

Full color poster shows children in yoga postures

The name of the posture is below the photo.

Hang it up in the classroom, at home or in your studio.

A great learning aid for a children's yoga practice!