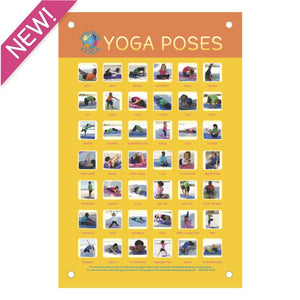 Kids Yoga Poses Poster | Kids Yoga | Educational Material | Printed Vinyl
Perfect for maintaining a children's yoga practice. The poster is vinyl, so it's strong and durable.
24" x 36" Kidding Around Yoga Poses Poster

Full color poster shows children in yoga postures

The name of the posture is below the photo.

Hang it up in the classroom, at home or in your studio.

A great learning aid for a children's yoga practice!
Available for Canadian export - Choose option below.